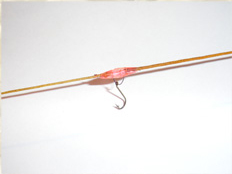 The loom woven flies are a perfect reproduction of the many insects present in nature and are the result of a careful observation of the trout in activity.
About 30 years ago during a fishing outing with my father Domenico and my friend Carmelo Cutri, the trout were taking our cast connector (the one that looked like a grain of rice) and on the knots of our leaders. We thought that by tying hooks to these elements we would have increased our success. It really happened.
From then I tie my flies with a particular weave and with the hook placed in a special point. To tie them I use a wooden loom which I invented and a technique which is used by hairdressers to make extensions. I make the bodies of the flies by weaving different colour nylons and this gives a very life-like effect because of the shape and translucency. I tie the hook in under the hackles in can move around and give the fly great stability.
These flies are made for those frustrating days when the fish are selective and seem to recognise our traditionally tied flies.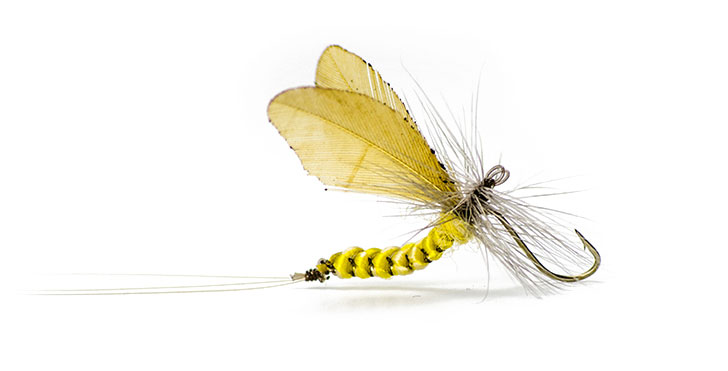 Many fishermen I have spoken to appreciate my flies because they have found them very efficient. The users speak about very productive fishing outings. If used with the right equipment, the right choice of fly for the river at a given time or season, they have realized every fisherman's dream: to catch what seemed like uncatchable trout or grayling.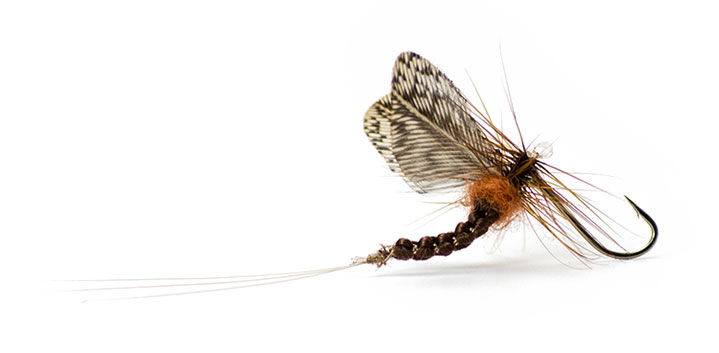 Ten years ago I started teaching my friend Gianluca Fusari, who has a real passion for fishing and he has developed a real ability in making my loom woven flies, thanks to the attention that he applies in every single one of his creations.
Try them on your next outing especially when there is a feeding frenzy of very selective fish and my flies will make the difference and you will increase your catches.
I guarantee that the flies you receive are made with extreme care and the use of only the best material to create these works of art.
Order them now and try them on the trout you have never managed to.